WE WILL PROVIDE THE SOLUTION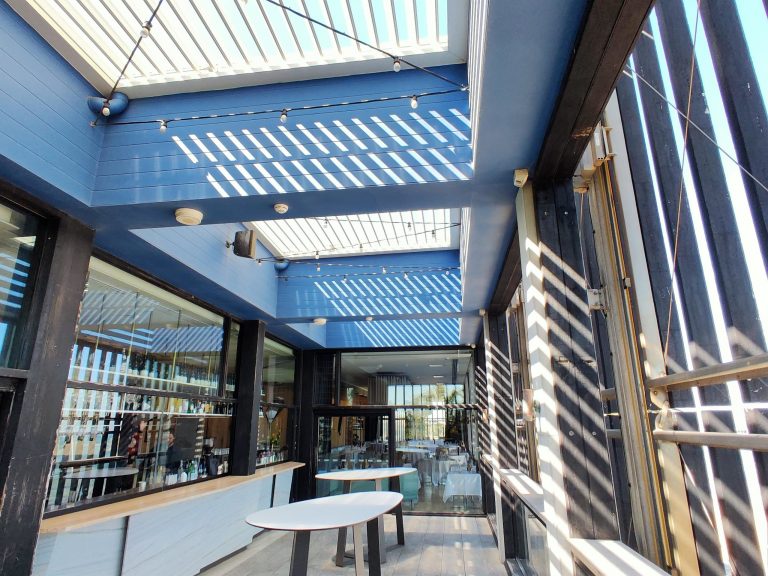 When providing outdoor area for patron's hotel and restaurant properitors have some special needs. Quality finishes with low maintenance, spans to provide unrestricted usage, products that have the warranty and performance required plus a builder who can make it happen. Totally Outdoors is that builder with a demonstrable background in making project happen from concept to completion.
With a concept of providing a service and integration with designers, building services and being one of Melbourne's leading outdoor builders Totally Outdoors is proud it can provide our clients with the right price and options for a successful outcome.
Totally Outdoors product range for which it recommends is broad, modern and unequalled within Melbourne. Our display Centre plus a demonstrable list of completions provides you with a builder of experience. We are proud to have helped a number of Melbourne Restaurants with the the design and development of their outdoor spaces. We are happy to discuss with you some examples such as the iconic Stoke House Restaurant Stkilda that the Totally Outdoors Team has developed.
Freedom to Build What's Required
Totally Outdoors whilst extremely proud of our premium distributor basis with some of Australia's top manufacturers is still completely free to design and build "whats required" without the need to only use this or that product. This means we can use products like Aluminium, Steel, Timber, Rendered outcomes if that's what required combined with a wide range of roofing and walling / screen options.
Our Hallam Display include Louvre Projects, Outdoor Rooms & Kitchens, Colourbond & Insulated Verandah's, Pergola, Decking's, Blinds, Screens plus much much more perfect for those who need to know what they're getting.
It's FREE Entry make an appointment and come and discuss your requirements in undercover environment where you can see why Totally Outdoors is the "leading outdoor specialist" builder in Melbourne from concept to completion
Contact us to discuss your needs, or come in for a chat at our display centre to explore your options so you can better visualize your dream outcome.