BRINGS WHAT YOU NEED TO LIFE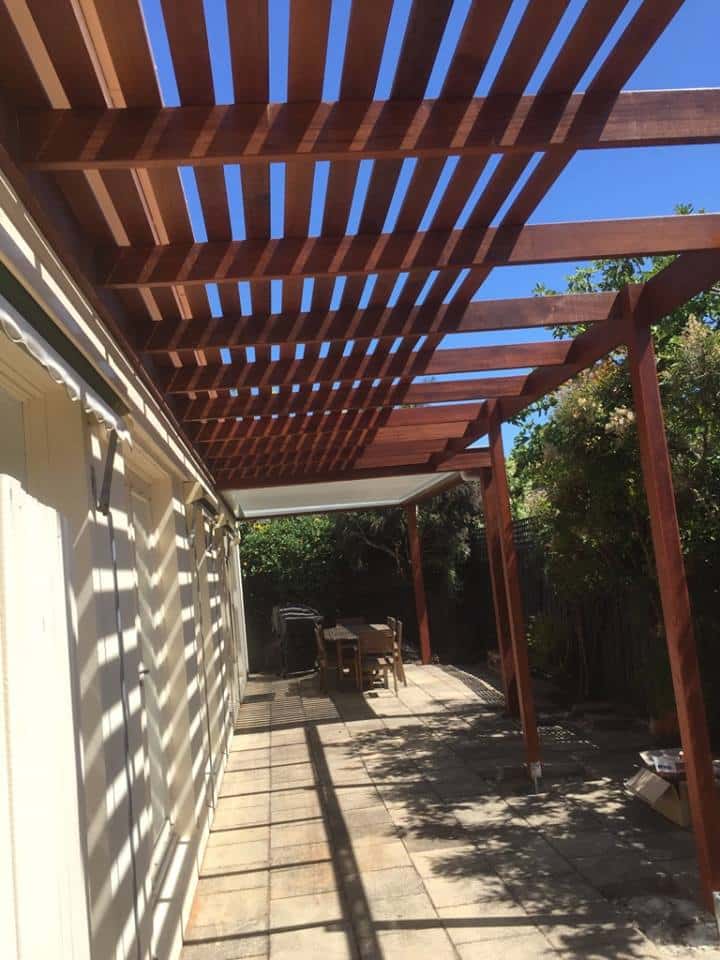 Pergola Melbourne | Pergolas, Verandahs, Patios
Pergola Melbourne – Totally Outdoors has you "covered". Pergola's are what Aussies often say when they want a verandah or patio. The difference is that a pergola does not have a fixed roof, normally only having rafters with open louvres or slats, shade mesh, or a vine sheltered by a tree. Pergola's do have a perfect place in creating ambiance and shade and completing an area as a whole.
Pergolas are not always considered for our real entertainment areas as much as a "covered roof area" because the first priority might be for the area to be covered and protected first. Why not consider integrating a pergola as a solution for hard to build areas, where permits are difficult to obtain or simply to provide a further extension to complement an area for less cost but with style. We are the premier pergola builder Melbourne, and have a range of patio pergola solutions. 
What Products Can You Suggest?
Materials best suited include Colorbond Steel or powder coated aluminium for visual outcome and durability, or if timber certainly a highly durable timber that can withstand rain and sun. There are many screens, slats and covers available to give your project the project lift of shade, colour and style that separates your project from the rest simply making it come alive.
What Design Can You Suggest?
This will depend if it's in a stand-alone place in the property or just an extension of another structure. The design will come down to your needs and ideas because there is many to choose from and your ideas and product is often where we start to form your design for you and take it then from "concept to completion".
Contact us to discuss your needs, or come in for a chat at our display centre to explore your options so you can better visualize your dream outcome.