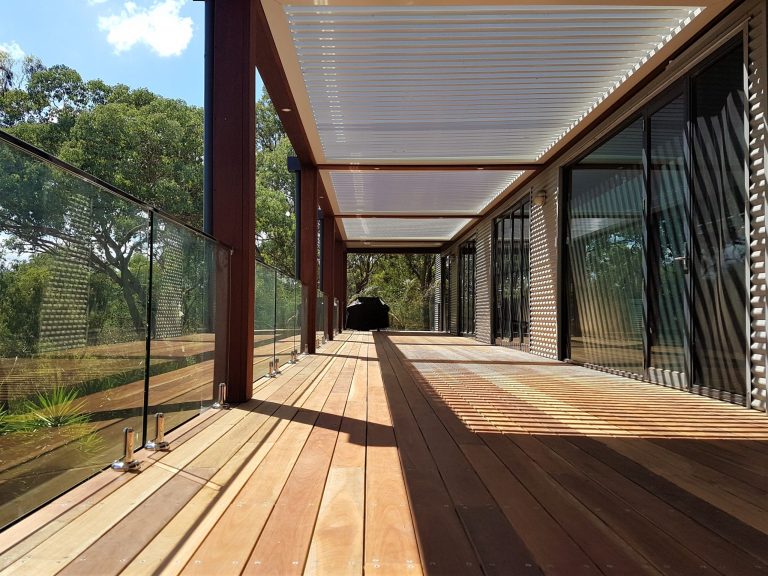 Timber Deck Builders Melbourne
Totally Outdoors is the best Timber Deck Builders Melbourne and the best composite deck builder Melbourne. We have designed, built and support hundreds of Melbourne deck solutions to our customers for years. Our speciality as hardwood decking builders Melbourne.
The Aussie deck has gone from the front porch entrance to the complete backyard entertainment area solution. Whilst a deck is often a more expensive option to concrete or paving, it can extend an area where land changes. Deckings can also provide a cooler friendly surface than other, often hotter, impervious surfaces.
Your decking area is a perfect way to mix up what usage you need for your outdoor area. Seats, screens, steps, and handrails also now become items you need to consider. Deckings can be the feature to lead to pathways and gardens. Our Verandah projects will often compliment the perfect outcome for your deck.
What decking materials can you suggest?
Materials have developed during the 2000s from traditional timber only options, such as softwoods and hardwood (treated pine, merbau, terrawood and spotted gum), into composite decking materials.
Composite is typically a mixture of wood fibre and plastic. The use of composite materials may reduce client concerns over environmental, maintenance and durability but the selection needs to be reviewed to ensure you're aware of the warranty, maintenance and performance of the products as per manufacturer warranties. Terrawood composite decking is very popular.
The composite materials can also provide a Bushfire Resistant Decking solution to those in need of fire resistant decking solutions.
What timber decking do you Recommend?
The most widely used external timber used is Merbau. This timber has been in use in Melbourne for over 50 years with exceptional durability and performance but does require maintenance for appearance in the open.
Timber manufacturers typically do not supply warranties so generally, it's the historic knowledge of its performance that should be considered. We don't recommend Treated Pine but some other Australian Hardwoods such as spotted gum are a great alternative when a feature in the timber is a requirement.
What composite products do you Recommend?
We use Trex Decking and Terrawood but we can accommodate your preferred choice if advised prior to quotation. Warranty, colours, fixing methods and textures are also different between manufacturers and should also be considered including warranty performance of the deck as it a manufactured item and terms and conditions vary between manufacturers.
Contact us to discuss your needs, or come in for a chat at our display centre to explore your options so you can better visualize your dream outcome.