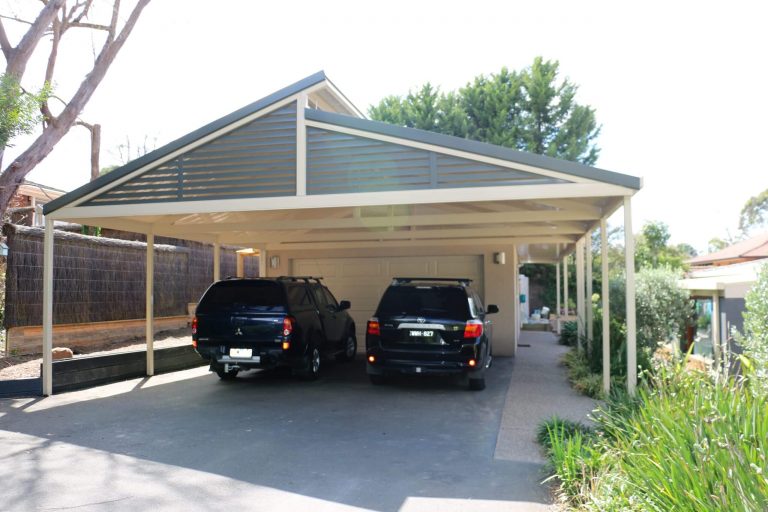 Carport Builders Melbourne
Carport Builders Melbourne, think Totally Outdoors. We offer a game of singe carports and double carports in Melbourne.
From the mid-1950's the carport became the new must have for every home as a one car family became the norm. By the 1970's a garage was becoming a standard for most new homes to accommodate the two car family home. Nowadays, the carport is needed for families that spread into three cars or more.
Carports are often presented to the front of the dwelling so how they look has a direct impact on the value and feel of your home. Now they are more commonly behind the garage to serve as a carport plus an outside verandah.
Some of the common questions for people starting to research "Carports Melbourne" is free standing carport prices, and how to find a carport builder in Melbourne that you can trust. We have a range of solution from carport roofs, pergola carports, timber carports and steel carports.
We use highly durable colorbond products of the Victory Carport. Verandah & Patio products are designed to complement most styles of dwellings. With a 30 Year Structural warranty plus a wide range of colour options using gloss beams, all posts are geared to give low maintenance yet stylish appearance with Australia's widest span up to 11 metres. We can also provide attached or freestanding options that are all engineered to be built to last.
Getting a carport is more about the outcome for your whole property than just about covering the car. Totally Outdoors can assist with making sure you get the right advice and outcome from concept to completion.
Contact us to discuss your needs, or come in for a chat at our display centre to explore your options so you can better visualize your dream outcome.